ACDA Michigan 2017 Fall Conference Schedule
Click here to view the complete 2017 Conference Schedule
Headliners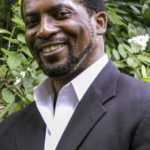 Dr. André Thomas, Director of Choral Activities and Professor of Choral Music Education at The Florida State University
Dr. Thomas has conducted choirs at the state, division,and national conventions of the Music Educators National Conference (MENC) and American Choral Directors Association (ACDA). Dr. Thomas received his degrees from Friends University (B.A.), Northwestern University (M. M.), and the University of Illinois (D.M.A). He is in demand as a choral adjudicator, clinician, and director of Honor/All-State Choirs throughout the United States, Europe, Asia, New Zealand, and Australia. Full bio.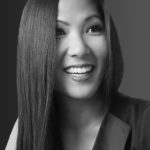 Josephine Lee, President and Artistic Director, Chicago Children's Choir
Acclaimed artist and global visionary Josephine Lee serves as the President and Artistic Director of Chicago Children's Choir (CCC), where she has revolutionized the field of youth choral music through cutting-edge performances of diverse repertoire and innovative collaborations with world-class artists. Through her vision and leadership, Ms. Lee has established CCC as one of Chicago's premier cultural institutions, solidifying partnerships with renowned arts organizations, including the Chicago Symphony Orchestra, Lyric Opera of Chicago, and Ravinia Festival and directing new works that capture the pulse of contemporary life in the global age. Full bio.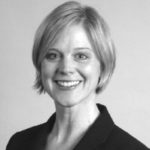 Judy Hanson, Associate Artistic Director, Chicago Children's Choir
Judy Hanson holds a Bachelor of Science degree in Music Education from the University of Illinois and a Master of Music degree in Music Education from Northwestern University. As Director of Choral Programs, Ms. Hanson oversees and directs the coordination and presentation of all Choir programs and guides conductors in serving 4,400 children each year. She is the Associate Director and Choreographer for the world-renowned Voice of Chicago. She is also the Conductor of DiMension, a choir for young men with changing voices. Full bio.
Headlining Choir
Chicago Children's Choir Voice of Chicago, Josephine Lee, conductor
Voice of Chicago is the premiere mixed-voice ensemble of the Children's Choir of Chicago, maintaining an extensive performance schedule that includes touring and collaborations with Chicago's finest cultural institutions.
Members of Voice of Chicago have performed for former President and Secretary of State Clinton, former South African President Nelson Mandela and His Holiness the XIVth Dalai Lama Tenzin Gyatso. Additionally, they have performed with celebrities such as Luciano Pavarotti, Samuel Ramey, Andrea Bocelli and Bobby McFerrin.
Voice of Chicago has toured to over 25 nations on five continents, including: Italy, Cuba, South Africa, India, Argentina, Uruguay and South Korea.