Children's Honors Choir at ACDA Michigan 2017 Fall Conference
by Megan Higle
ACDA-MI Youth Choir R&R Representative
ATTENTION YOUTH & CHILDREN'S CHOIRS!
ACDA-MI is thrilled and excited to announce Judy Hanson of the Chicago Children's Choir as our director of the Children's Honor Choir at our October 2017 conference.
Children and Youth Choirs from across the state of Michigan are invited to participate in this day long workshop and rehearsal. Our time together will culminate in a concert on Saturday afternoon.
Download the registration form & schedule PDF here – please contact Megan Higle – megan.higle@gmail.com with all registration materials and questions.
The Michigan ACDA fall conference will be taking place at the Dalton Center on the campus of Western Michigan University in Kalamazoo. The children and youth will be spending the day singing, learning and creating. Directors, if interested, you may want to register for the conference to take part in the interest sessions and concert session on Friday, too! The fabulous Voices of Chicago will be performing a concert on Friday evening!
About Judy Hanson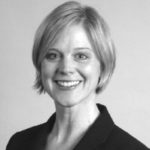 Judy Hanson, Associate Artistic Director of the Chicago Children's Choir, holds a Bachelor of Science degree in Music Education from the University of Illinois and a Master of Music degree in Music Education from Northwestern University. As Director of Choral Programs for the Chicago Children's Choir, Ms. Hanson oversees and directs the coordination and presentation of all Choir programs and guides conductors in serving 4,400 children each year. She is the Associate Director and Choreographer for the world-renowned Voice of Chicago. She is also the Conductor of DiMension, a choir for young men with changing voices. She received a 2006 Jeff Award nomination (Choral Choreography) for Chicago Children's Choir's original world musical, Sita Ram.
A nationally known clinician, adjudicator and conductor, Ms. Hanson has presented sessions and workshops at ACDA chapters, judged national show choir competitions and conducted choirs throughout the US. In 1993, Ms. Hanson received the Golden Apple Award for Excellence in Teaching—an award given each year to ten outstanding Chicago area teachers. From 1985 through 2001, Ms. Hanson was the Director of Vocal Music at Eisenhower Junior High School in Darien, IL. Eisenhower choirs performed at the 1996 Illinois ACDA Fall Convention, Walt Disney World and on three separate occasions in the Chicago production of Joseph and the Amazing Technicolor Dreamcoat, starring Donny Osmond.