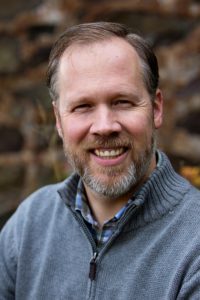 Welcome to the new website for ACDA-MI. Our new platform will provide a number of resources for choral conductors throughout the state. We will highlight articles of interest in a number of Repertoire and Resources areas and announcements of choral events in different areas of the state.
We will also provide important information about our annual Fall Conference. This year we welcome renowned conductor and composer, Dr. Z. Randall Stroope. He will lead the graduate conducting masterclass and present three interest sessions that will be very thought provoking for professionals in all stages of a choral career. We will also welcome Dr. Carol Beynon, founding co-artistic director of the Amabile Boys and Men's Choirs of London, Ontario, Canada. She will conduct the Amabile Men's Choir, Primus, in the headline concert of the conference. I have seen Dr. Beynon work with boys and men. You will be inspired by her work. She will also lead the undergraduate conducting masterclass and present one interest session. As in past years we will have a number of concerts that feature music presented by Michigan choirs.
Click here to register for the ACDA-Michigan 2016 Fall Conference!
Please bookmark this page and come back often to see the exciting things happening in Michigan!
Sincerely,
Jared Anderson
President, ACDA-Michigan